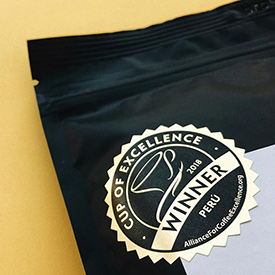 Excellence category covers Cup of Excellence (CoE) winners and their premium coffee beans that are presented by the auctions via Alliance for Coffee Excellence (ACE).
Cup of Excellence is the most prestigious competition for high quality coffees. The level of scrutiny that Cup of Excellence coffees undergo is unmatched anywhere in the specialty coffee industry. Each year, thousands of coffees are submitted for consideration, with winning coffees sold in global online auctions at premium prices, with the vast majority of auction proceeds going to the farmers.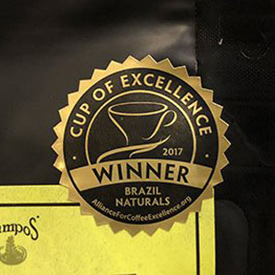 The competition is rigorous, with cupping evaluations conducted over a three-stage process by industry experts: first by a National Jury of about a dozen qualified jurors from the origin country, and then by an International Jury, comprised of approximately 20-25 experienced jurors from around the world. A competition with 300 entries yields an average of 9,000 analyzed cups, with each "Top 10" coffee being cupped at least 120 times. This process ensures elite top-quality consistent coffees enter the COE competition.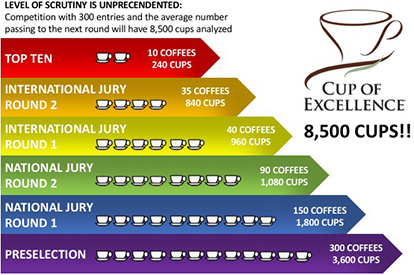 In late 2002 with its mission to reward exemplary coffee farmers and to grow the Cup of Excellence program, the Alliance For Coffee Excellence, Inc ( ACE) was created.
As of the beginning of 2020, the ACE and CoE splitted into two separate but different types of non profits. ACE will remain an industry trade organization devoted to auctions, membership and growing the marketplace. Cup of Excellence competitions, any coffee producing country projects and all of the educational projects are being reorganized under a charity with separate board and governing documents. This organizational change allows for the possibility of additional outside funding for competitions, technical training, cupper and coffee farmer education and coffee research all supported by COE as well as the potential to offer more kinds of transparent auctions supported by ACE but does not affect the mission of either. Both ACE and COE will remain focused on the reward and empowerment of exemplary coffee farmers.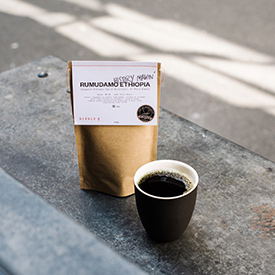 For over 20 years ACE has been providing a transparent global auction platform for award winning and other exemplary quality coffee farmers to realize the true financial value of their coffee. Prices from these auctions have been multiple times greater than the traditional method of selling. The auctions build a bridge between premium quality buyers and high quality farmers of every gender and size and result in long term sustainable economic relationships.