Lex Wenneker is an idealistic coffee lover, 2015, 2016, and 2018 Dutch Barista Champion, a finalist at the 2016 World Barista Championship, and a runner-up at the 2018 World Barista Championships. We met Lex at the 2018 World Coffee Championships in Amsterdam. He is both humble and a true professional. We've been pursuing collaboration with Lex since the first day the Baristatus brand started. Here is the day today! :)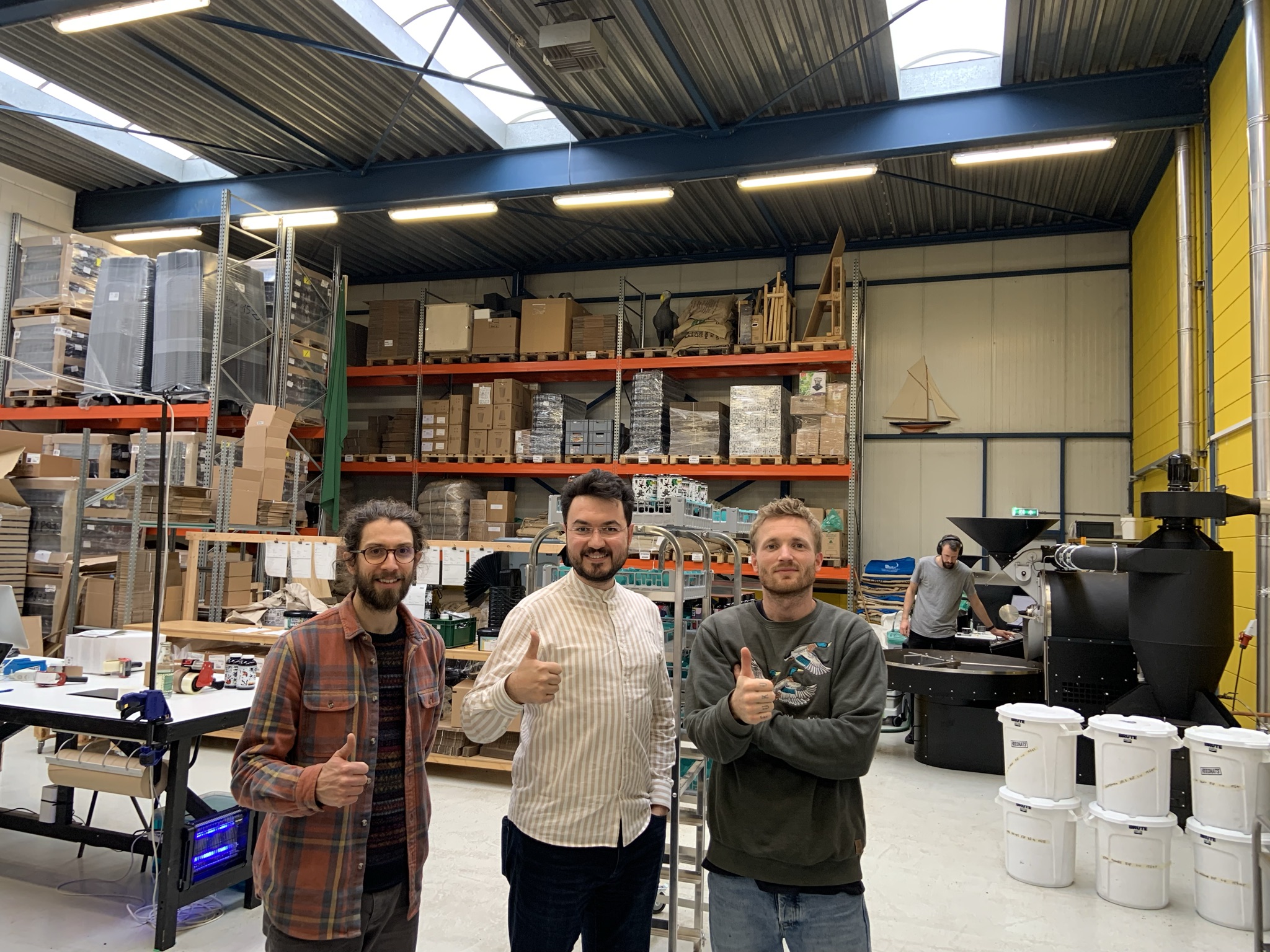 We met with Lex and his business partner Dylan at the Friedhats roasting house in Amsterdam the first week of November. After a pleasant conversation and project details, we set to work to evaluate the available alternatives to decide on this month's coffee of the Baristatus project.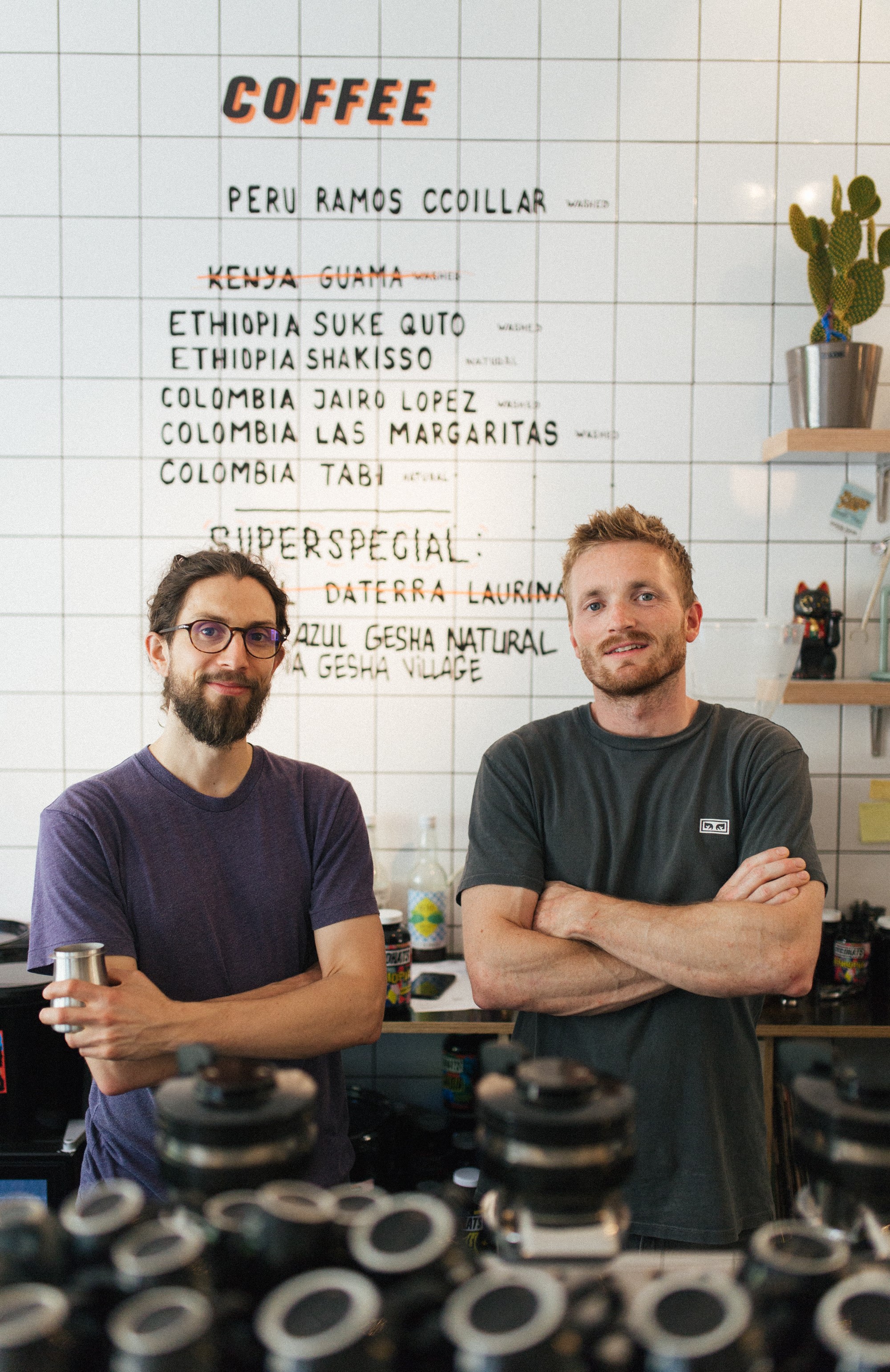 The most defining feature about Friedhats and the team is a disciplined and quality-oriented and really knows what they want. They did not stay idle during the pandemic, they continued by putting on their work.
Lex introduced me to Rodolfo Ruffatti Batlle, famous in El Salvador as the inventor of the Honey Process, at his roasting house. He was at the roaster that day with Rodolfo to taste new coffees.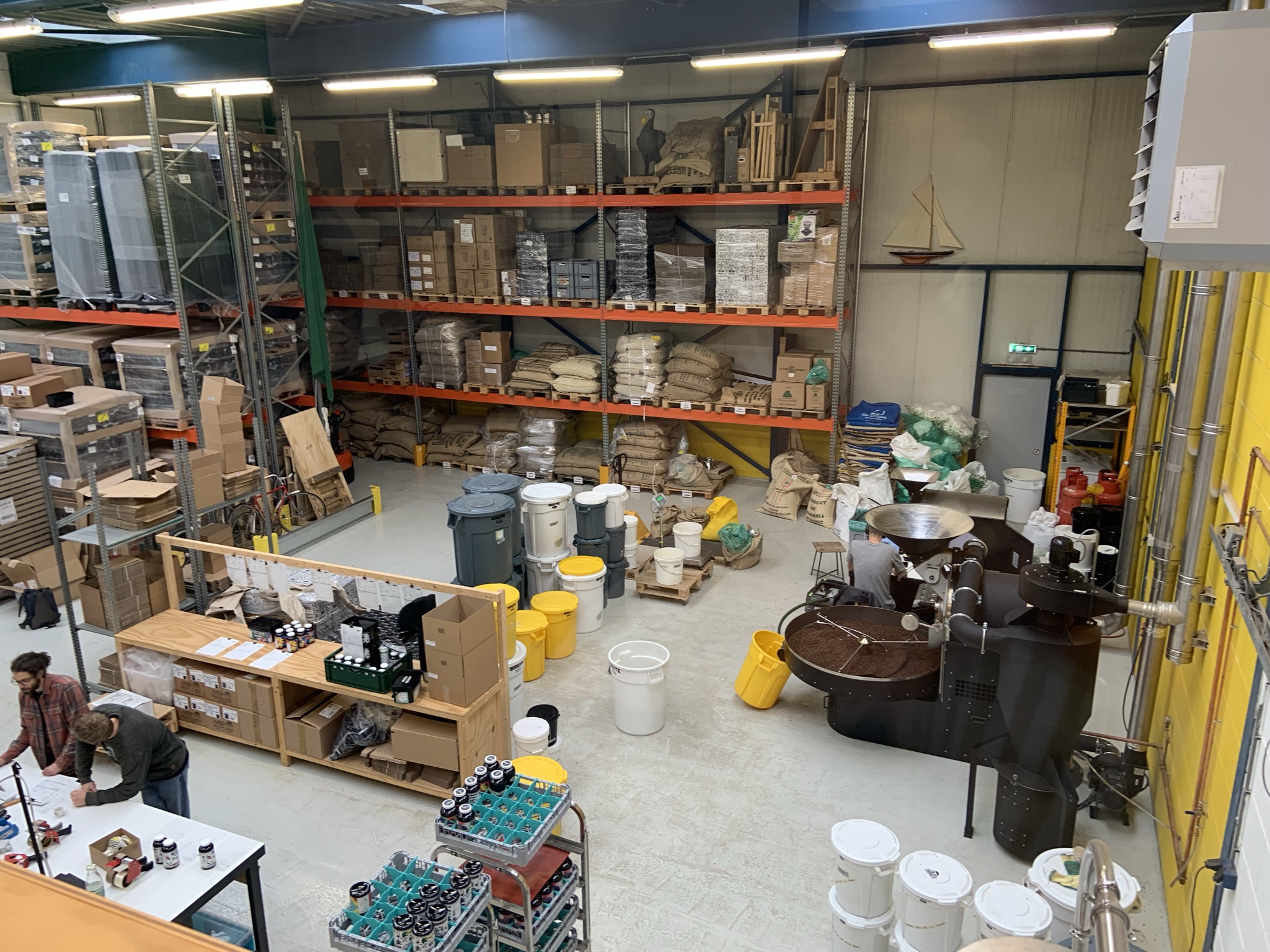 First thing in the workshop, Lex brewed our Baristatus Frozen Cherry, which I bring as a gift.
Rodolfo tested each Frozen Cherry bean under UV light as if he is a surgeon in a sensitive operation. Impressive sensitivity.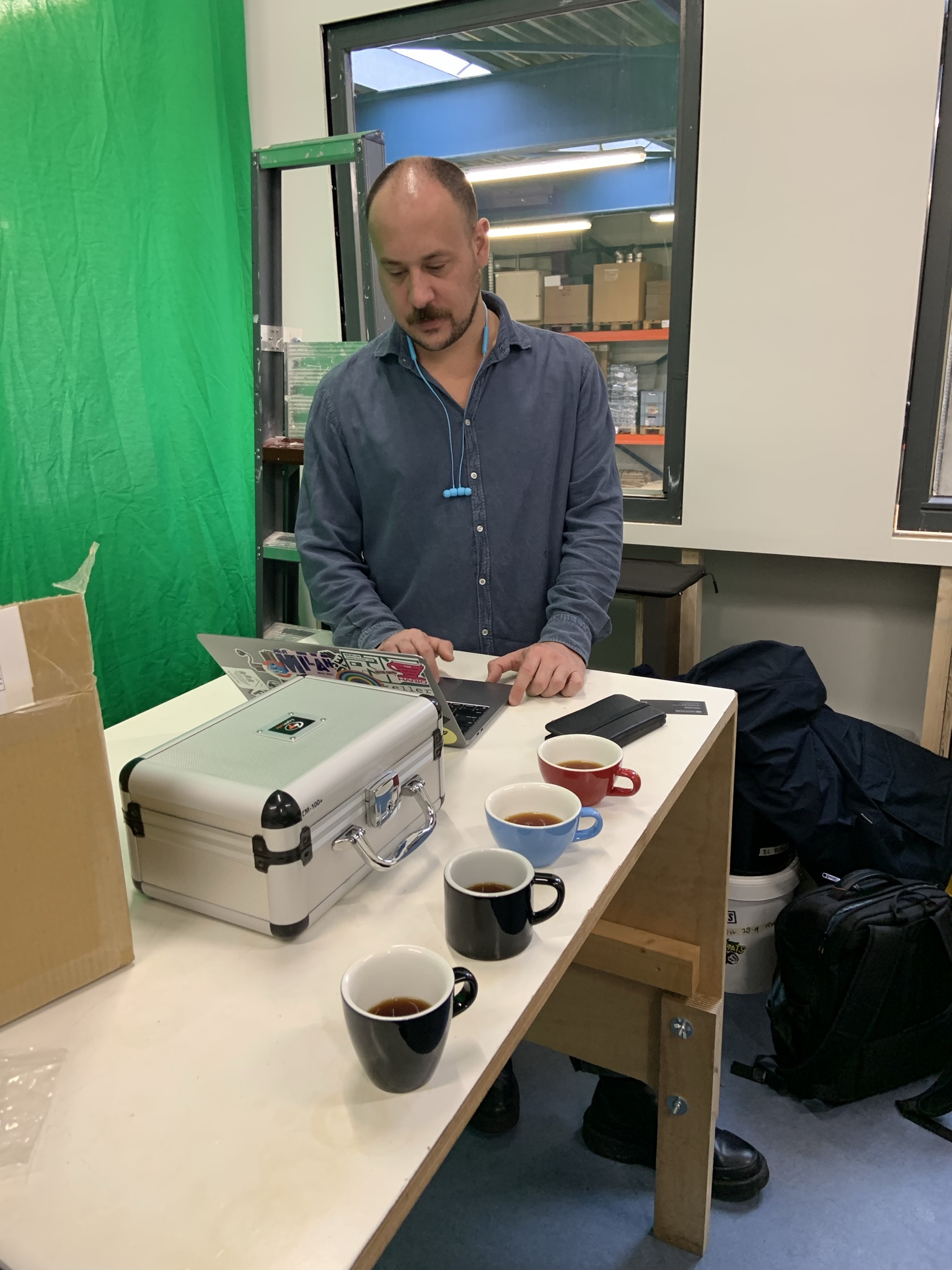 The jeweler's meticulous attitude while examining each core one by one confirms why the Battle family is so famous. "What exactly are you looking at?" I ask. The answer I got is interesting; "I am looking at the effect of 400 hours of fermentation and subsequent freezing on the integrity of the embryo and nucleus"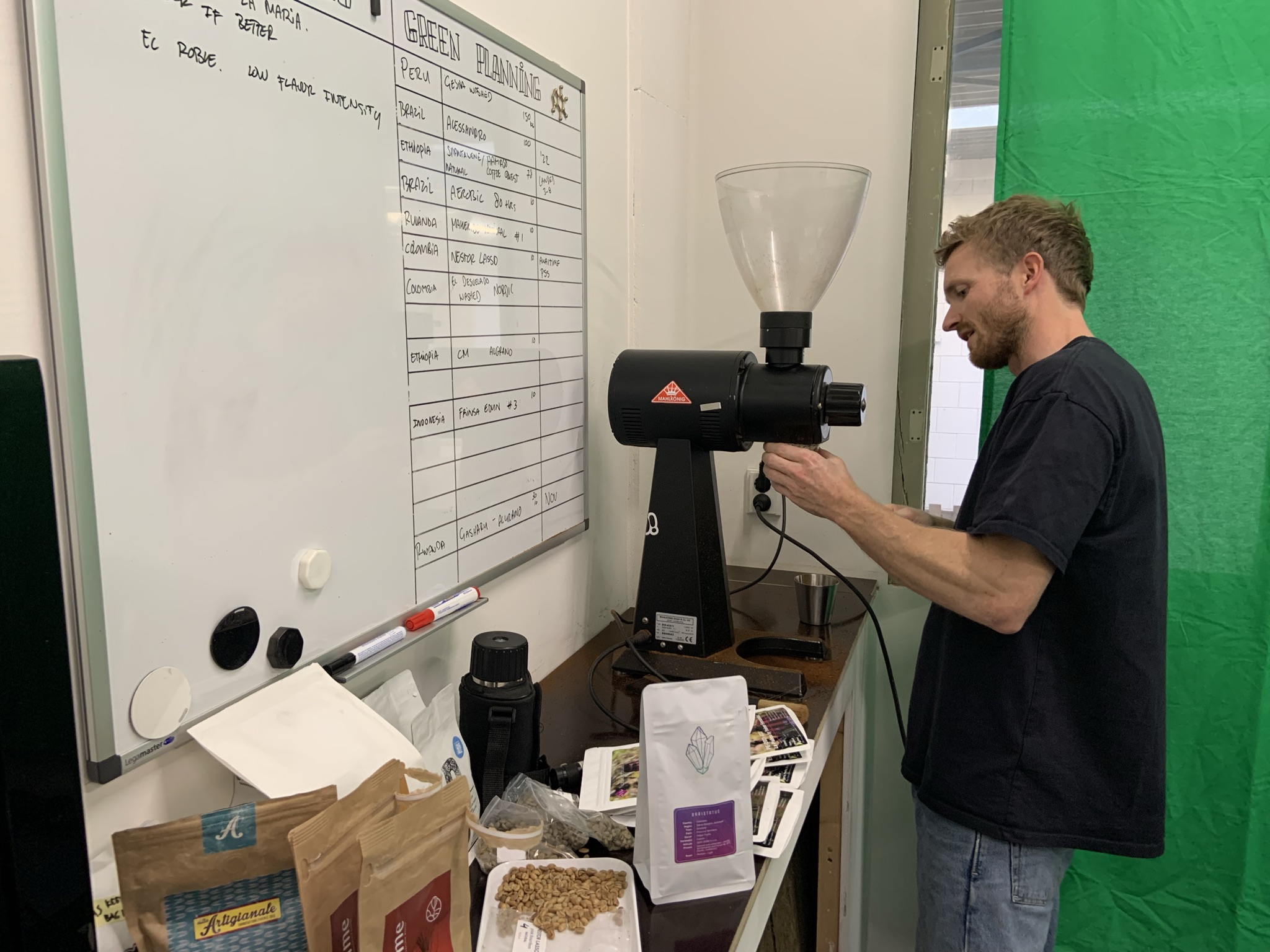 Lex Frozen described Cherry as "impressive". Rodolfo also said that the result was better than he expected, and we chat for a while about the inventor of this technique, Felipe Murilo.
Lex says that we can present and El Salvador Los Morales Gesha from Rodolfo's collection, the 2021 harvest, which they haven't even added to their own collection yet. They just finished importing last week. This is great news. This means El Salvador Los Morales will be in Baristatus' collection even before Friedhats. A great El Salvador adaptation of Ethiopia's Gesha variety, just right for the Exotic series. Such a delicious taste. It's like drinking the juice left in the bottom of the fruit bowl! What more can one say!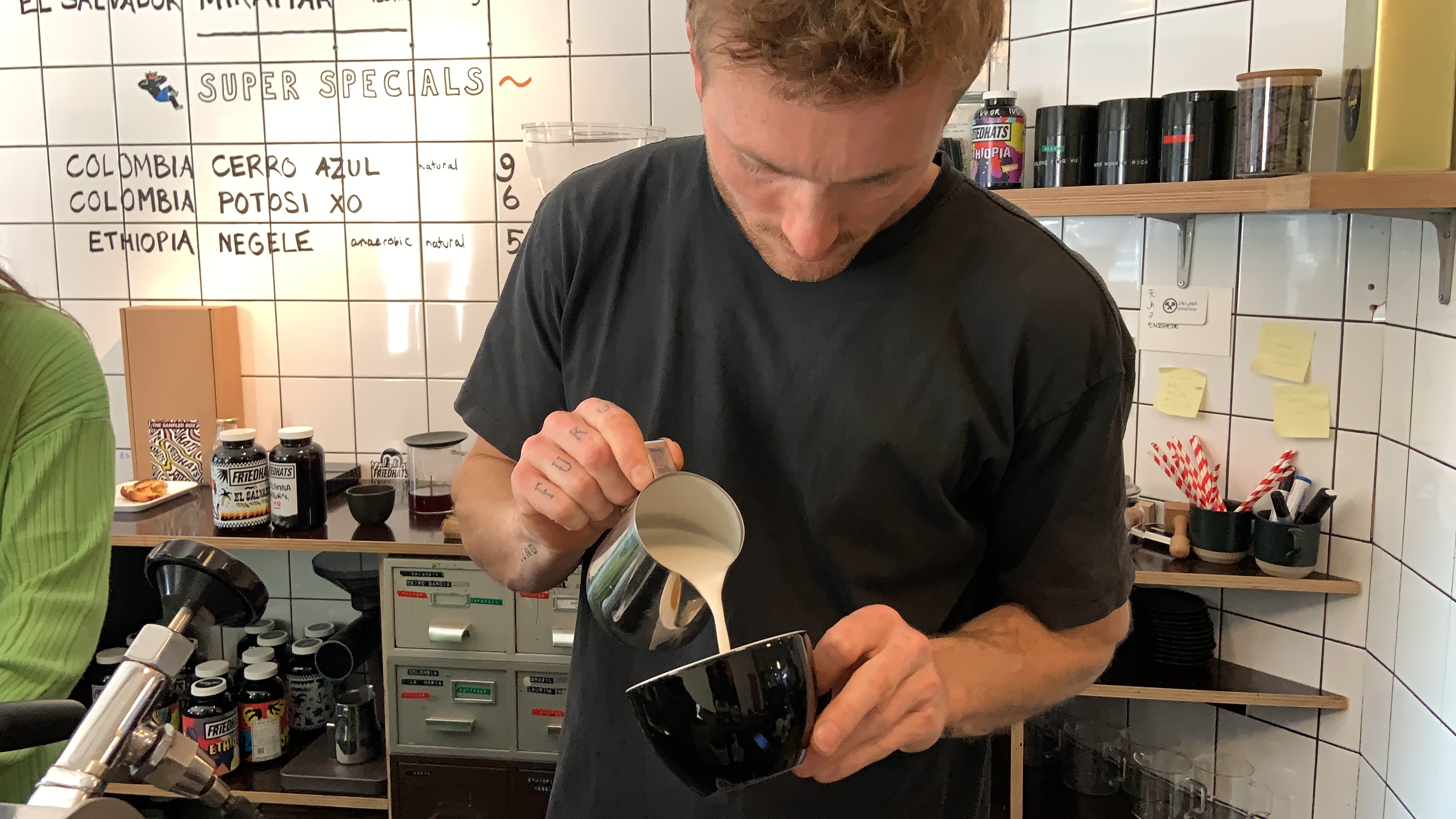 The next day, Lex and I meet at his cafe "Fuku Cafe" in Amsterdam. In the morning, we ate a croissant with a latte from Lex's hand. We had the opportunity to meet and chat with Indonesian Barista Champion and 2021 finalist Mikael Jasin, who just came to Amsterdam from the World Barista Championship in Italy and headed to Fuku Cafe for breakfast and a good coffee like us. We are leaving by agreeing with his new venture CATUR Coffee Co. to carry out a Baristatus project in the next period.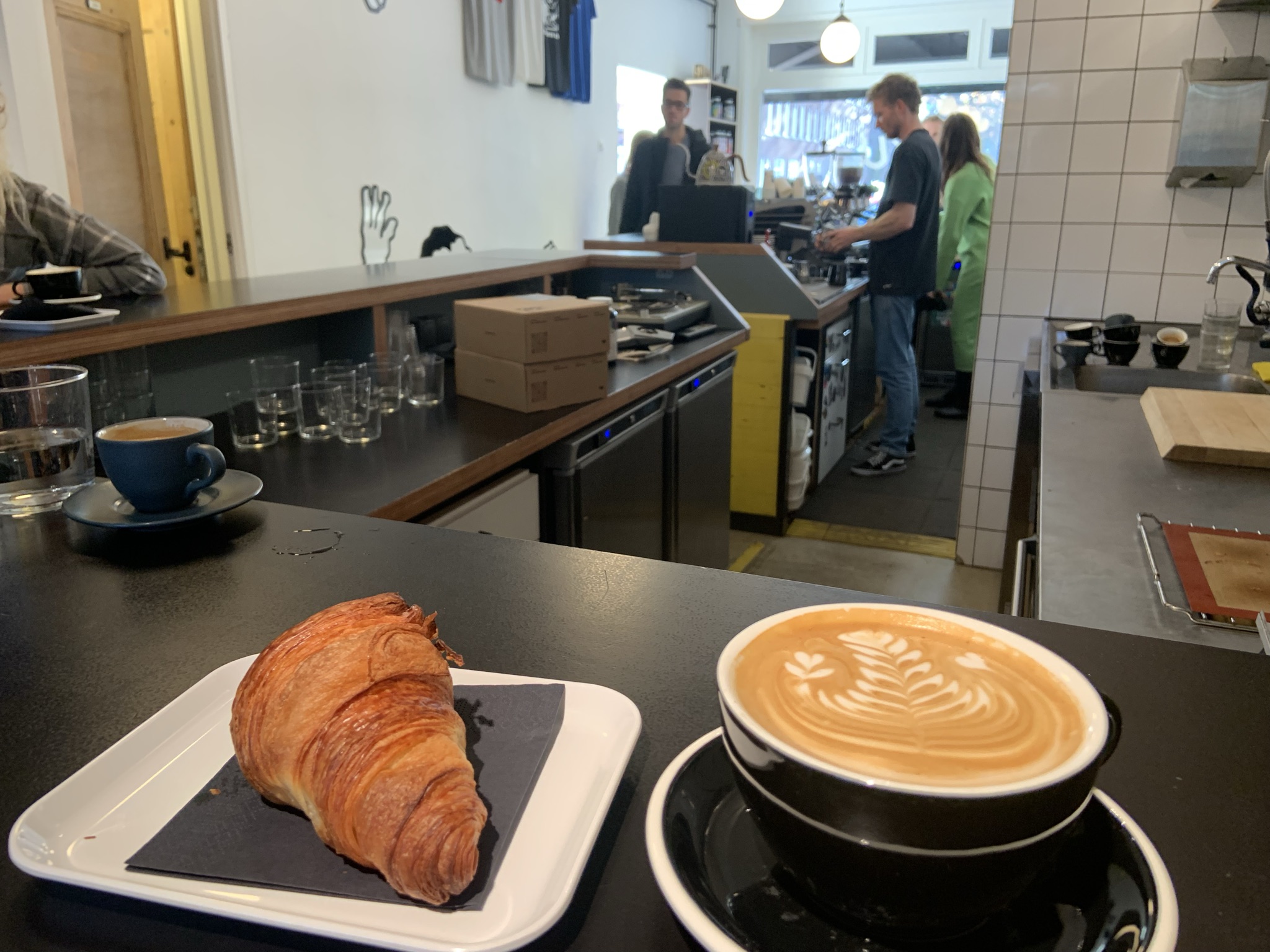 Friedhats proves that he deserves the reputation he has achieved in a short time, down to the last drop, in everything he does. Great team, great coffee!
Lex is a 2015, 2016, and 2018 Dutch Barista Champion, 2016 World Barista Championship finalist, and second place holder in the 2018 World Barista Championship. But when Lex was a kid he wanted to be either a lawyer or a pro-climber. Today you can still find him climbing, but his focus shifted towards coffee eight years ago when he made his first real espresso at home, on a manual lever machine. The rest is history… In 2011 he founded De Espressobus. A classic Citroen HY food truck that he traveled around in, making coffee at festivals and events. He started roasting his own coffee and opened a roastery and espresso bar in Amsterdam called Headfirst Coffee Roasters: A magical place where great coffee was sourced, roasted, and brewed. After Headfirst was shut down, Lex and Dylan decided they had to continue the work, so now one year later, they are back with a brand new roastery.